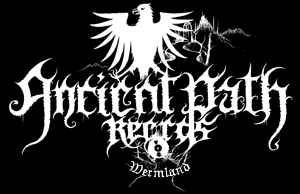 - CDS - VINYLS - CASSETTES - SHIRTS - MAGAZINES - RELEASES - CONTACT - LINKS -





ORDER INFORMATION FOREIGN CUSTOMERS:
Accepted payments are PayPal or money in letter.

Send a mail to ancientpathrecords [at] gmail [dot] com with your order. Please write where you come from so I can calculate the shipping cost.

För svenska kunder går det bra att använda banköverföring, PayPal eller pengar i brev (inga mynt).